Avigilon News-May 2014
Following our recent acquisition of VideoIQ, Inc., Avigilon™ Corporation ("Avigilon") is excited to announce the addition of intelligent video analytics to our portfolio of industry-leading security solutions. These real-time intelligent video analytics solutions compliment our innovative line of high-definition surveillance products to deliver a comprehensive preventative security solution. For more information visit the
analytics section
of the Avigilon website
Avigilon Control Center 5.2
We are excited to announce the availability of
ACC 5.2
, the first major upgrade to Avigilon Control Center 5. ACC 5.2 provides superior image detail more quickly and accurately than ever before by utilizing the next generation of our
High Definition Stream Management
(HDSM) 2.0 technology. ACC 5.2 also enables users with large, distributed sites the ability to respond more quickly to real life incidents and conduct more efficient investigations with new enterprise level features.
Click here
to download.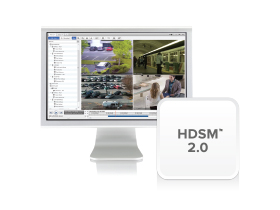 HD Pro Camera Video
The new Avigilon HD Pro Camera Series are the industry's most advanced surveillance cameras on the market. Available in 8 MP, 12 MP and 16 MP resolutions, the HD Pro cameras deliver high-resolution images with Avigilon's next-generation bandwidth management technology to effectively provide maximum detail and coverage of expansive areas. To better describe the camera's innovative features and numerous benefits, we put some of our in-house experts in front of the camera to help explain.
Watch the video here
.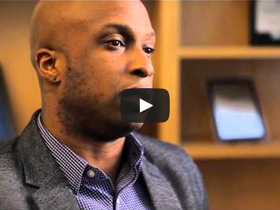 Upcoming Webinar – Video Surveillance for IT
When thinking about integrating a high-definition surveillance system into your existing IT infrastructure, the elephant in the room is bandwidth and impact on network resources. With only a modest percentage of bandwidth usually reserved for video surveillance, the last thing an IT manager wants is video footage - particularly if it's in HD - consuming network resources and affecting performance. Join us on Thursday, May 8 at 1 p.m. EST as we discuss how IT departments can choose a surveillance system that ensures optimal performance without putting a strain on the network.
Register here
.