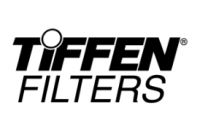 Tiffen Company è uno dei principali produttori americani di accessori per l'imaging per i settori dell'imaging consumer/professionale, del cinema e della televisione e delle trasmissioni.
Gli utenti degli accessori vanno da dilettanti esigenti, operatori video e produzioni televisive a famosi cineasti cinematografici di rilievo, tutti ripongono la loro fiducia nei filtri Tiffen per svolgere il loro lavoro in modo accurato e coerente.
Tiffen ha ricevuto numerosi premi dall'Academy of Motion Picture Arts & Sciences®, nonché numerosi EMMY® Awards dalla National Academy of Television Arts and Sciences e dall'Academy of Television Arts and Sciences. Oltre ad altri premi e brevetti l'azienda ha ricevuto.