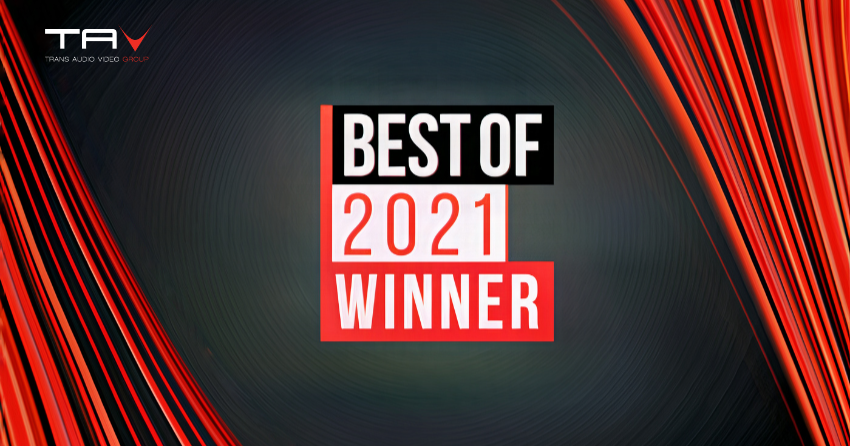 TVBEurope annuncia i vincitori dei Best of 2021 Awards
Litepanels Gemini 1×1 Hard RGBWW LED Panel e Teradek Wave riconosciuti come migliori prodotti degli ultimi 15 mesi.
I premi hanno riconosciuto i prodotti e le soluzioni broadcast eccezionali degli ultimi 15 mesi.
I premi sono sostenuti dai principali marchi di tecnologia dei media del futuro: TVBEurope, Radio World e TV Tech, e sono giudicati da una giuria indipendente di specialisti del settore e del mercato Future.
"Questi premi mostrano l'innovazione che esce dai team di R&S di tutto il settore, e ancora una volta le proposte sono state di altissimo livello. Congratulazioni ai vincitori, ma anche un grande plauso a tutti coloro che hanno partecipato al programma di quest'anno", ha detto il direttore dei contenuti del gruppo Future B2B, James McKeown.
I vincitori nella categoria TVBEurope sono:
Diskover Media Edition – AJA Video Systems
Amazon Nimble Studio – Amazon Web Services
App Platform – Simplestream
CE1 – MediaKind
Vizrt Live Production in the Cloud – Vizrt
Broadcast Live – JW Player
Gemini 1×1 Hard RGBWW LED Panel – Litepanels
Air Control – LiveU
M2A CONNECT | Cloud Frame Rate Converter – M2A Media
Cinema 4D – Maxon
Minferno 3 – Glensound
Paragon Reverb – NUGEN Audio
nxt|cloud – nxtedition
Ross Ultrix Acuity Hyper Converged Production Platform – Ross Video
Super-aggregation with Think Analytics – ThinkAnalytics
Synamedia OTT ServiceGuard – Synamedia
Telos Infinity® Virtual Intercom Platform – Telos Alliance
Teradek WAVE – Teradek
NEO Series – Appear
NewsBoard 21 – CGI Media Solutions
TVU Channel – TVU Networks
DiNA – 7Mountains
Zixi Software-Defined Video Platform – Zixi
La lista completa dei vincitori di tutti e tre i titoli è disponibile qui.